Images of St Mark, human or symbolic, are found everywhere in Venice. The finest collection, especially the mosaics, is to be found in the Basilica di San Marco. The problem for the present day visitor is that not all of these are easily accessible. I have used some basilican images in this study, but on this page we will look elsewhere.
Scuola Grande di San Marco.
The entire facade is a celebration of the dedicatee. The winged lion grandly looks down on the Campo SS Giovanni e Paolo. Two more lions flank the great door. The lunette above that door, possibly the work of Bartolomeo Bon rescued from an earlier version of the scuola destroyed by fire, shows the members of the scuola paying homage to the saint. On either side of the smaller door are panels showing the story of Anianus, his healing and baptism.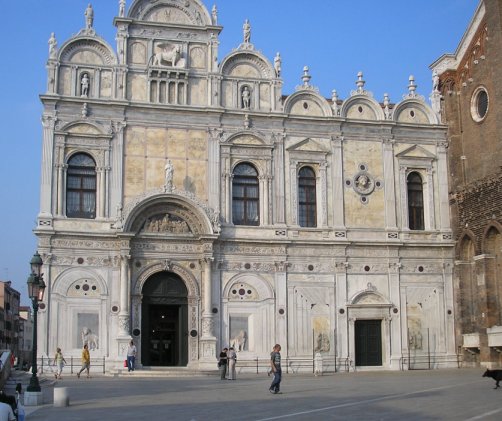 Pietro Lombardo, Mauro Codussi: Facade, Scuola Grande di San Marco (and below)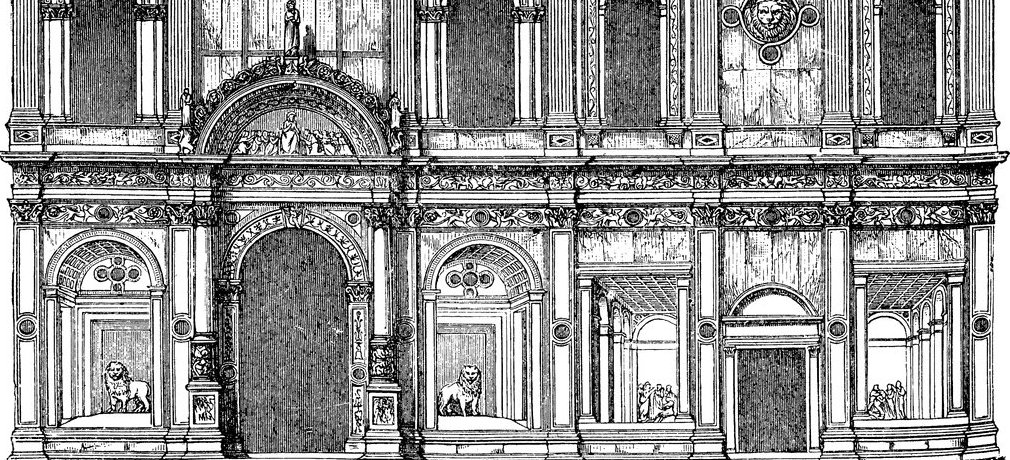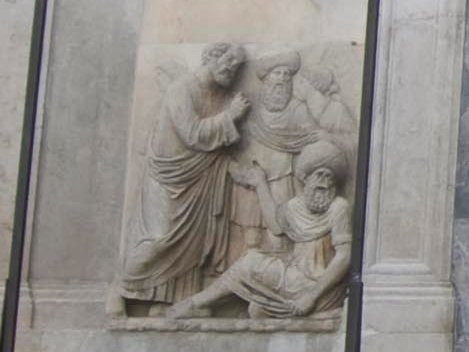 St. Mark healing Anianus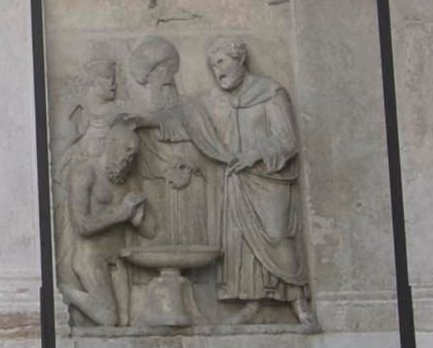 St Mark baptising Anianus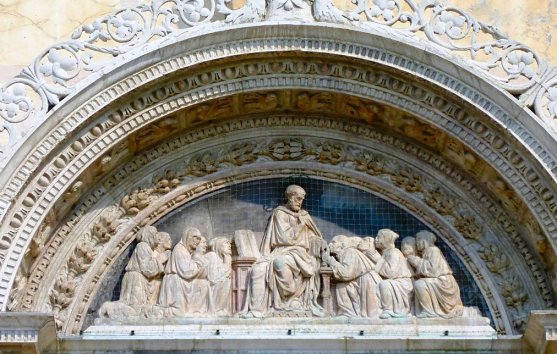 Bartolomeo Bon? The scuola paying homage to St. Mark
Scuola dei Calegheri
A humbler building in the Campo S. Toma, facing the church. This was the scuola of the guild of shoemakers, so it's easy to guess who's going to be there over the door - yes, it's Anianus again.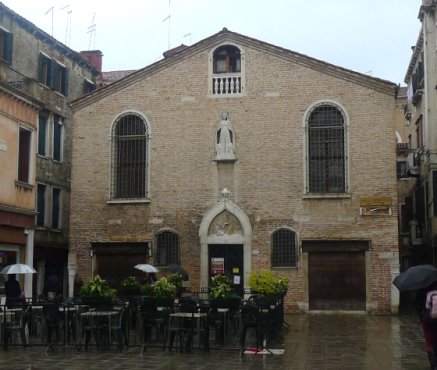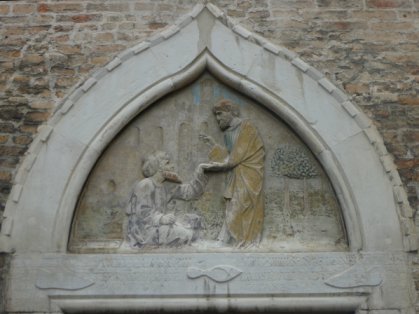 Scuola dei Calegheri, Campo S Toma, San Polo
Scuola Grande dei Carmine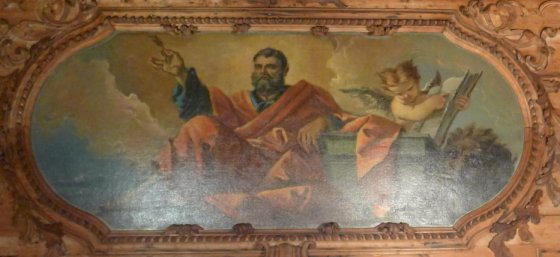 . . . and some lions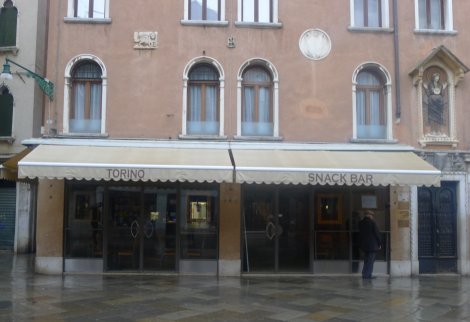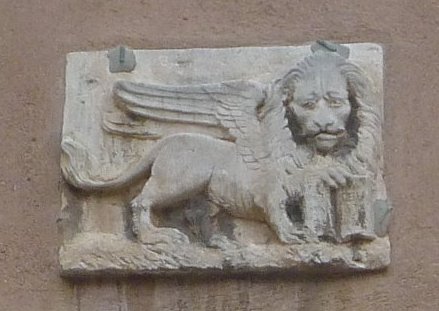 Above a snack bar, CampoSan Luca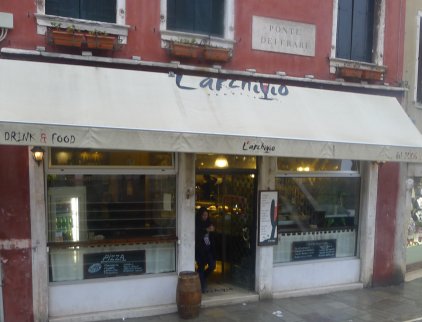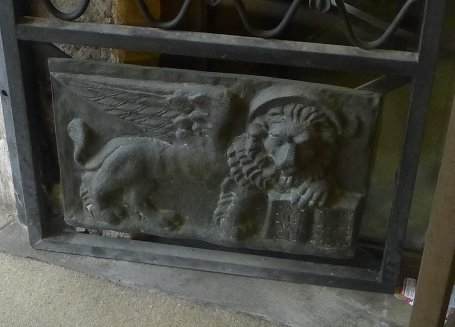 The door of a coffee shop near the Frari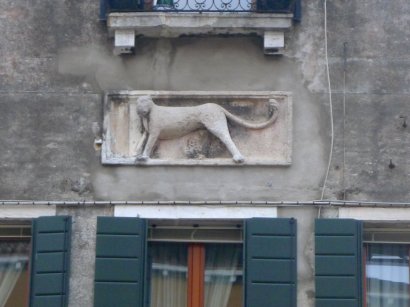 A lioness? Above a clothes shop on the Via Garibaldi